Product
Technical
Action
Video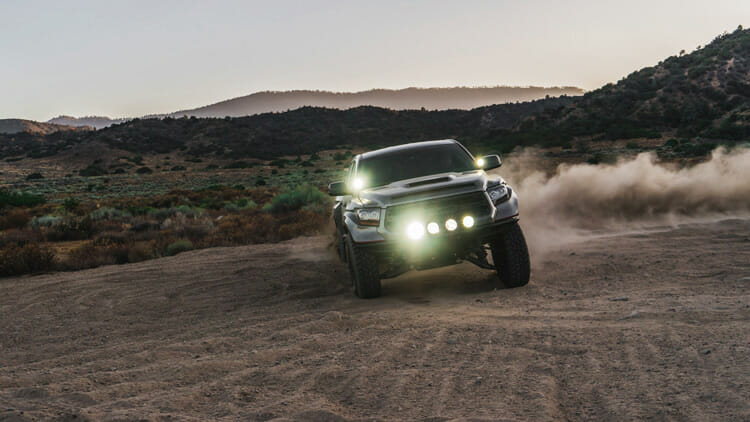 About the 4.7″ CG2 LED Light Cannon
CG2 Light Cannons are the ultimate light for blasting through the night with a powerful Spot driving beam pattern. These coupled with Multi-LED Cannons and there is nothing left in the dark.
Two Light Kit Available
CG2 LED Light Cannons are available in a Two Light Kit that includes two 4.7″ Cannons, a dual wiring harness for easy electrical setup, and an installation guide to help you get your Cannons hooked up. The two light kit adds an additional 6,000 raw lumens to your build, bringing the total effective lumens on the ground to 4,200. Vision X also offers mounting kits for various different applications to fit your needs.
Polycarbonate Covers
Polycarbonate Covers allow various patterns of light distribution, including Spot, Euro, Combo, Flood, Wide Flood, or Elliptical beams. Each of these beam patterns is also available in a variety of tints, including amber, red, blue, or clear. A Black Out "Vision X" logo cover is also available for added protection when your lights are not in use. All covers are created from a high-grade polycarbonate material that adds some extra protection to your 4.7″ CG2 Light Cannon.
Category : All LED Driving Lights, Cannon CG2 Series, LED Driving Lights
Warranty : Extended