EXPLORE FORESTY LIGHTING PRODUCTS
Precision working environments require precision lighting. Our lighting solutions use the perfect combination of optics and color temperature to create an efficient and safe work environment.
From small round work lights to high powered light bars, we engineer our industrial lighting solutions using a wide variety of lights to fit any type of equipment or mounting location. 
Top level components field tested in the harshest environments provide the dependability you need to keep your equipment operating.  
Configuration considers both equipment model and ore base, and our lighting fit-outs are specifically designed for each particular piece of equipment, not just a generic light head.
We engineer specific lighting models to reduce or eliminate unscheduled maintenance, reduce amperage draw to minimize wear on associated equipment, and increase light output on the work area while simultaneously reducing glare to peripheral equipment.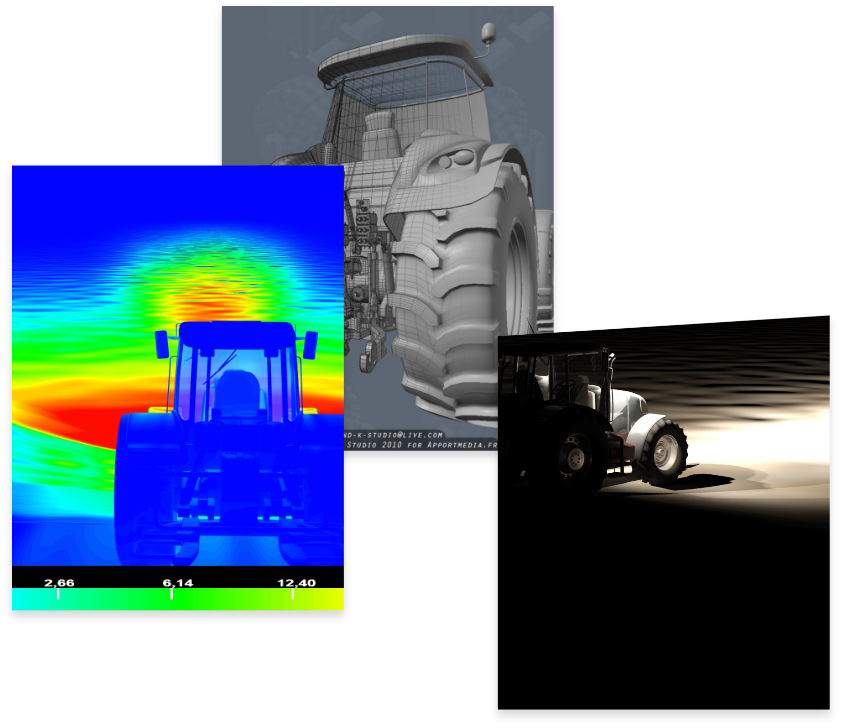 Dig into our solution process from 2D blueprints to simulation renderings. This guide offers detailed technical specifications specific to lighting fixtures and safety accessories selected for forestry applications.
Explore Lighting Products
Connect with one of our sales representatives for more information.